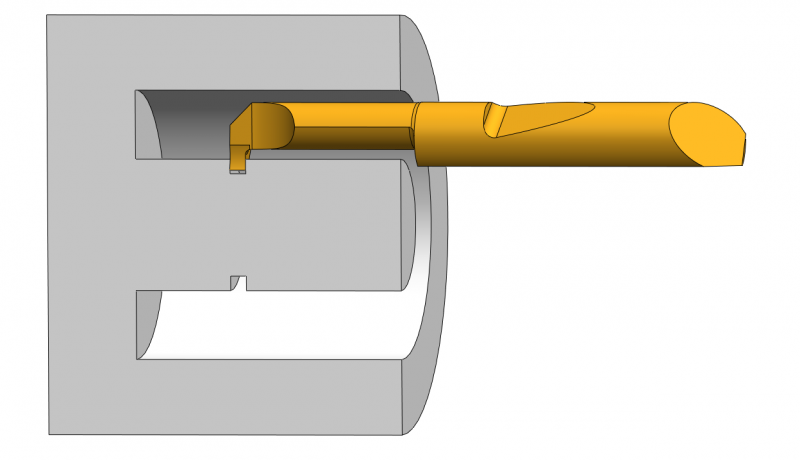 Solution for your internal grooving applications from Diameter 0.7 mm, depth up to 50 mm (depending on the application)
Introduction
MCS is a modular boring system starting at Dmin 0.7 mm with a maximum reach of 50 mm (depending on application). With the ground taper on the tool shank and the fixed stop in the sleeve the length remains accurately constant and guaranteed cutting edge repeatability is achieved. The cone of the threaded pin ensures secure tool locking and reduces cutting edge vibrations.
Operations
Multiple operations can be done using our MCS tool. It allows you to perform internal machining operations on smaller parts including Turning, Grooving, Chamfering, and Threading.
- Grooving
- Radius Grooving